Presenting at Bethesda Christian Academy's Science Week
This afternoon, David Miron (our Programming Lead) and I presented at Bethesda Christian Academy's science week. We were honored to be the conclusion to the 160 elementary and middle school students' week-long dive into different STEM topics. We introduced them to the field of robotics, showed them various examples of robots all over different industries, told them about our club, and ended with ways they can get started with robotics and STEM now. There was a great Q&A after the presentation. They had so many great questions about different robots and tips they could use to learn more.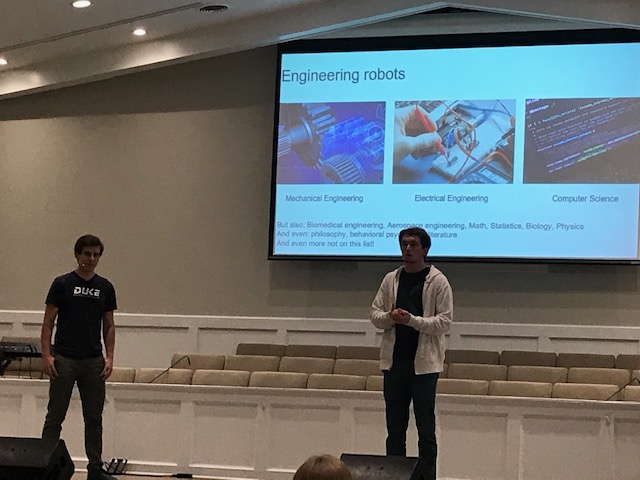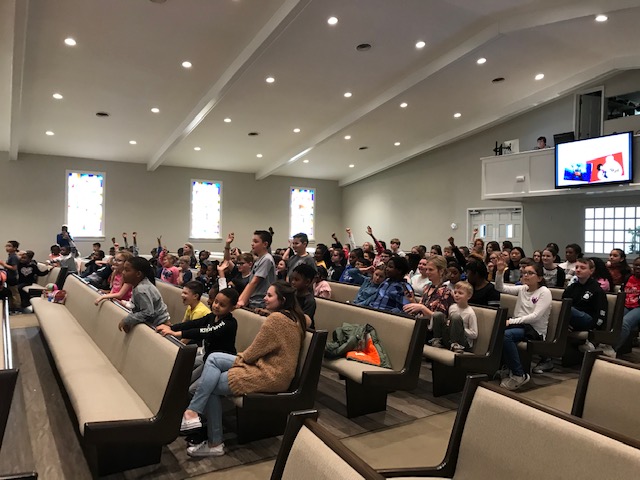 The highlight of the presentation was when we played the Robot Game. David pretended to be a dumb robot that only understood simple commands, and I called on kids in the audience to teach him to stand up, walk across the stage, and take a drink out of a water bottle. It helps students get into the engineering/programming mindset of breaking down problems into smaller, easier pieces. There was so much shouting and excitement – thank goodness they had given us wireless mics!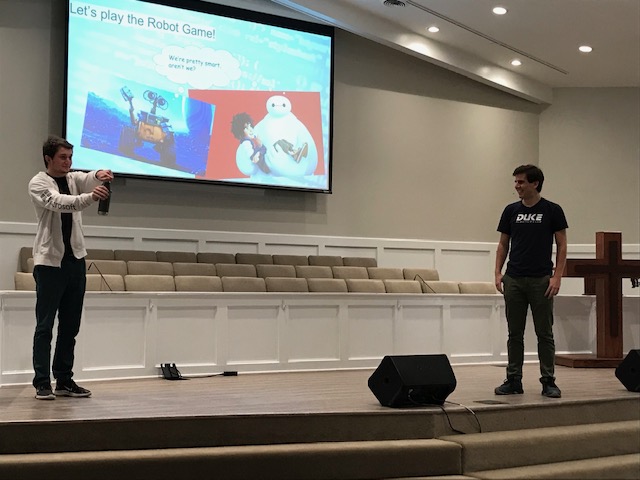 Thank you for inviting us to be your closing speaker, BCA! We'd love to come back in the future!
By, Samuel Rabinowitz, 1/24/2020